about us
We are a lady owned, lady operated barbershop located in the heart of Park City. Our barbers are home grown in the state of Utah and love this little town! If you're into a welcoming atmosphere, a classic shave and some rock n' roll… this is the place!
Open Monday to Friday: 10AM-6PM Saturday: 10AM-5PM Sunday: 12PM-5PM
352 Main Street Unit D Park City, UT 84060
Call/Text: 435.714.0967 FB/Insta: @barbarianbarberingco
"Great experience, and quaint small town feel. These gals know how to make a guy look real good! Love my haircut!"
-Ross Downard
Our Mission is to provide such quality service each client leaves thinking,
"damn, I look good."
Specialties:
Traditional hot towel shaves
Straight razor work
Precision haircuts
Quality fades
Beard detailing/styling
Brow shaping
Sarcasm (included with every haircut)
You pick the record or the playlist.
Show us something GOOD!
Services
*Appointments highly suggested. Please call or text the shop to schedule.*
HAIRCUTS:
Clipper Cuts: Short fades, crew cuts, high and tights, buzz cuts.
Short Styles: Tapered pompadours, blended mohawks, flat-tops, fades, precision scissor cuts.
Long Styles: Big transformations, long layers, razor texturizing, pixies.
Straight Razor Detail: Skin fades, head shaves, line-ups, design work.
*All haircuts include a straight razor line-up on the neck and a hot towel.*
SHAVES:
Beards: Sideburn blending, beard shaping, line sculpting, straight razor clean ups.
Goatees: Shaping, design work, straight razor clean ups.
Mustaches: Styling, trimming, shaping, straight razor clean ups.
Classis Shaves: Full face straight razor shave, hot towels, chilled towel.
*All detailing/shaves include one or more hot towels.*
-All clients receive a complimentary line-up within 14 days of their last haircut.-
private parties:
Groomsmen parties, corporate events, father/son outings and bro-dates are always welcome! Pricing varies for time required of our barbers and size of the party. We will shut down the shop for you and your buddies! Please call us for your quote. Deposit necessary to reserve your spot.
Uppercut Deluxe is a company is based out of Australia. They have created a variety of pomades, combs, beard products, soaps and shampoos. We love their products and how easy they are to work with!
A local company, Silverback Grooming Co., creates all of their products naturally. Every scent is oil based and keeps our client's beards looking fresh! Check out or exclusive custom scent, "Barbaric" at the shop!
All products from Mountain Flower Apparel are ECO-FRIENDLY. Mountain Flower creates our long sleeves, short sleeves and tanks. The material is so soft! Wear yours to the shop and get a prize!
Billy Jealousy is an award winning hair product created in the USA. Products range from hair care, beard care and shaving cream. Their have created pomades for every hair type and they smell delicious.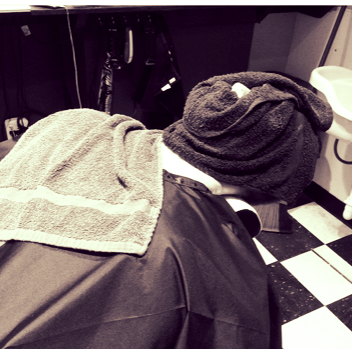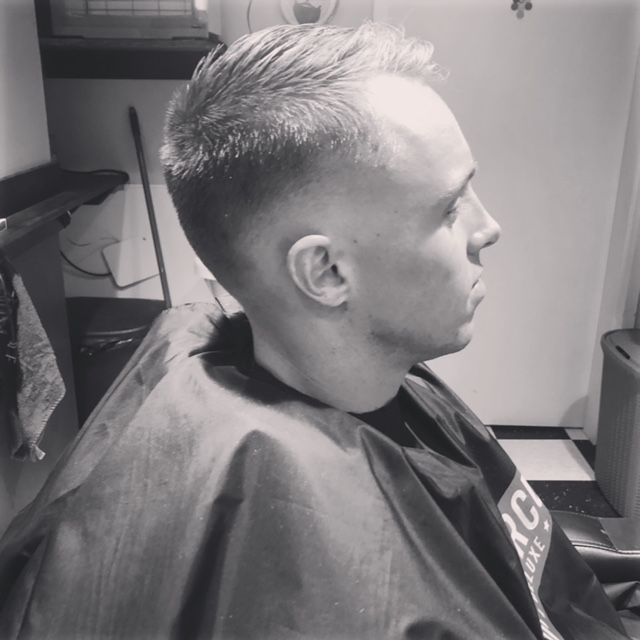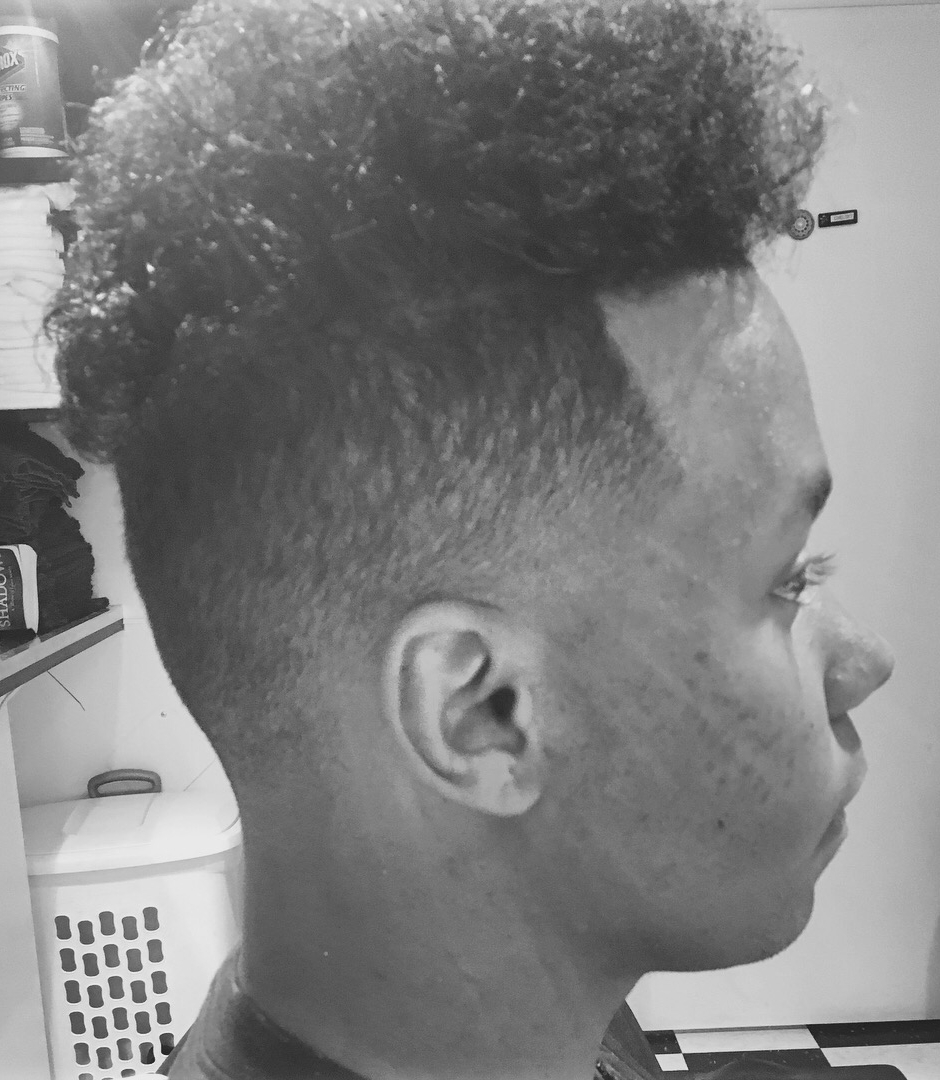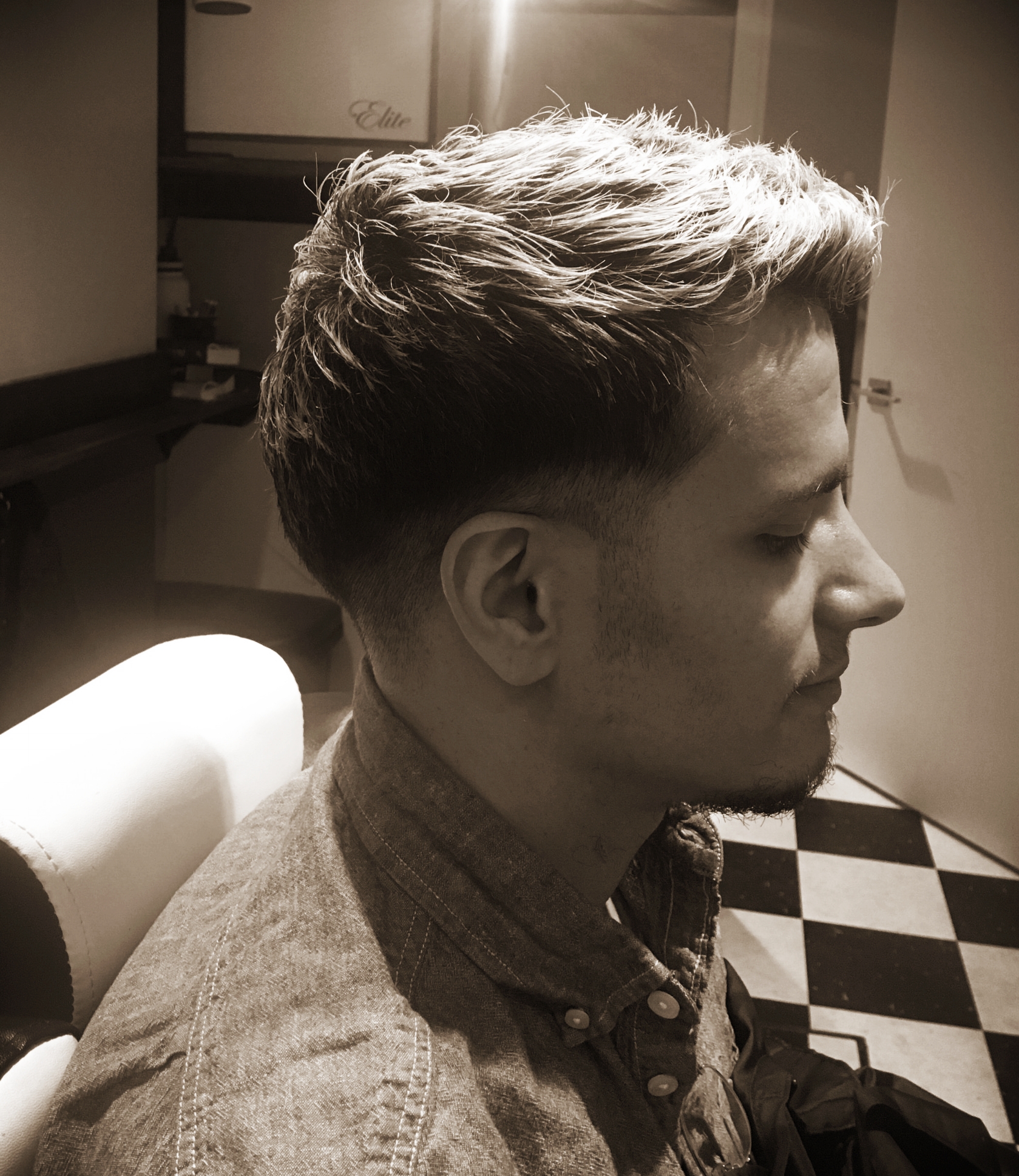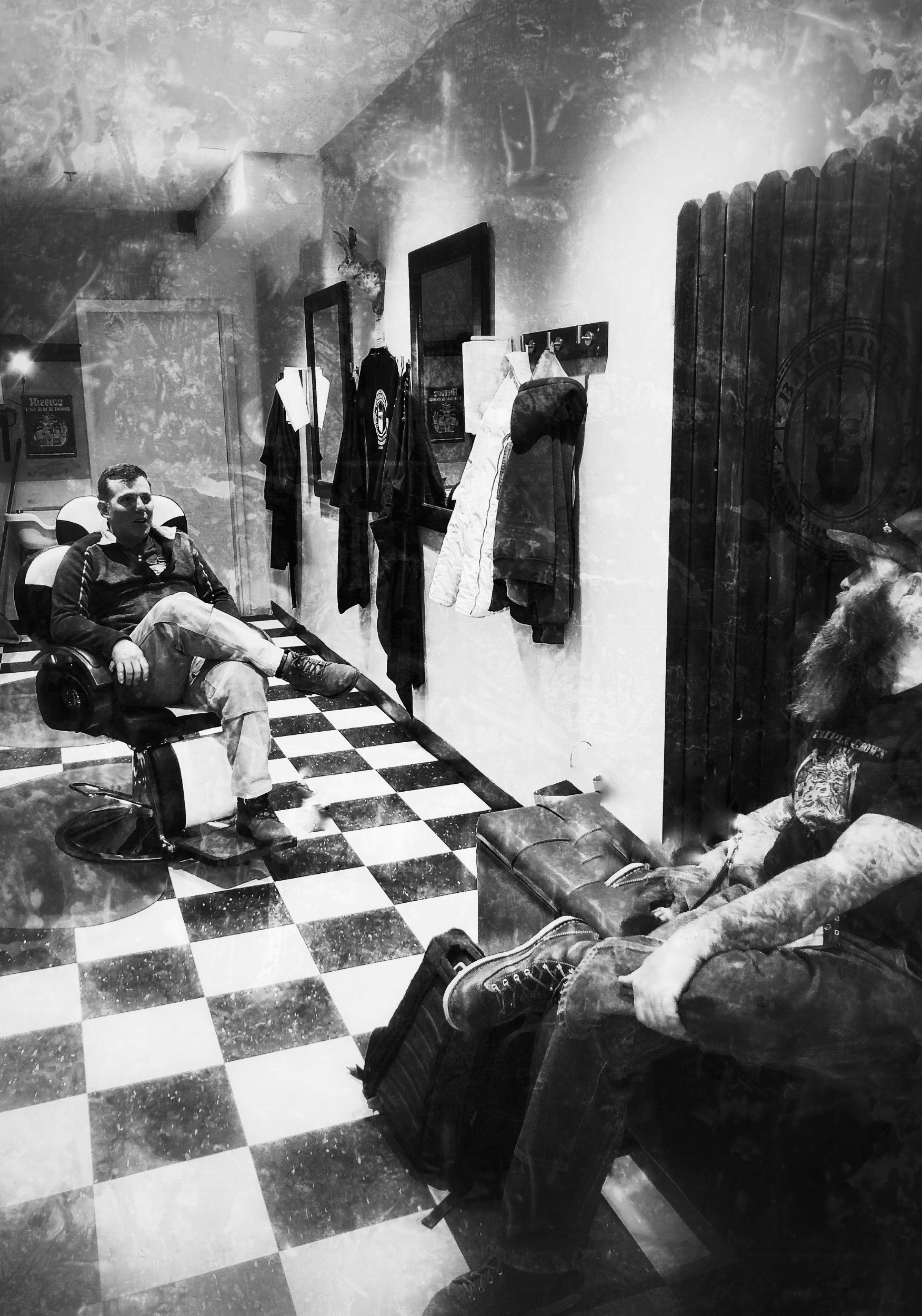 Jenna Elise: "OG Barbarian" Owner/Barber
Jenna has been in the industry for 8 years. Her career began as a make-up artist/stylist for editorial shoots and weddings. Her work has been featured on the cover of "Utah Bride" and within several other local magazines. She felt the pull toward barbering early on and left editorial work behind. After studying in different shops throughout Utah, she found Park City to be home. Thus… Barbarian was born. She loves volunteer work, the outdoors, yoga and a wide variety of music. "Barbering is so much more than a clean haircut. I want my clients to feel like family. I want my shop to feel like home."
Prudence: "Shop Dog" AKA Prue/Scooby Doo
Prue is our Great Dane/Boxer babe. She is 7 years old and loves her people. (Especially the little ones.) She picks and chooses her schedule so don't be hurt if she doesn't want to work the day you come in. At the shop, she is likely to have her head in your lap or cuddled up in the corner. Hugs and loves are free from this one!
Kelsey: "Barbaric Barber"
Kelsey's career began in cosmetology and morphed into barbering. She has been in the industry for seven years and is well versed in her craft. This girl is a PC native, dog lover, mom to an adorable little girl and a wife. Kelsey excels in making her clients laugh and enjoys a good hefeweizen. She has previously been on a bowling league and has a special place in her heart for punk music. Oh, and beware in challenging her to a game of pool-winner buys a round.